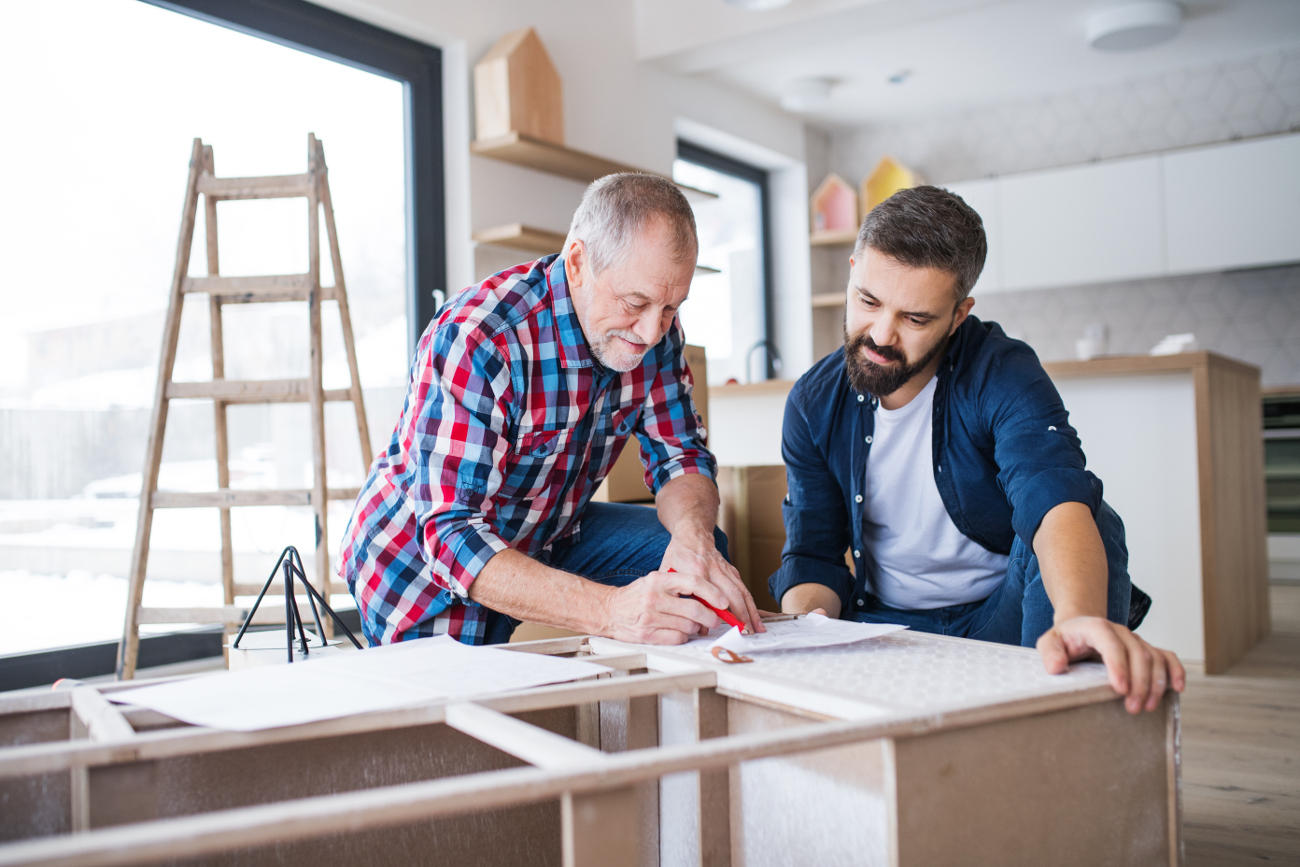 What's the biggest difference between real life D.I.Y. and the D.I.Y. you see on TV?
You don't have a pro over your shoulder giving you a guiding hand. ... Until now. 🙂
Our Class Recommendations.
Do It Yourself - with a pro is a new market All About The Knowledge is trying to foster. Designers and tradesmen may have 5, 10, 20, or even 40+ years of experience. Some have done it all and retired when the physical tolls were too much. Some need to fill the gaps between busy seasons. Still others may prefer teaching over the strains of day to day business.
All of that means experienced tradesmen and craftsmen are available to help a Do It Yourself'er successfully complete a project without making the critical mistake. Unlike a YouTube video or magazine, these folks will answer specific questions about a project. They'll help a DIY'er use a tool the proper way, find the best material for his or her project and budget, or help that person find the best balance between long and short term costs. They may even help a DIY'er install or carry things (a little) - read the Pro's fine print (the idea here is the Do It Yourself'er does the work and the Pro is a guide).
This is DIY with a consultant. Pay a little more to paint this time, and apply your knowledge every time after.
Imagine:
Requesting DIY with a Pro for the shed your are about to buy and build.
What questions spring to mind?
Do you need a permit? How close can it go against your home? Should you rent a nail gun and paint sprayer?
A local pro knows the specifics for your area and should be able to answer your question quickly.
Considering taking a DIY with a pro session in carpet laying?
Is the store's expensive padding worth it or a ripoff? Should you take the trim off first? Is there an alternative to glue? Are you nailing it down correctly?
The pro knows and will help guide you through day one.
Try it. :)
Become someone's professional adviser.
Take (or request) a DIY with a pro session.